OUR INVITATION TO YOU
Stir your passion for the wild.
A wilderness adventure offers many rewards. It is an opportunity to get away from routine, be awed by incredible scenery, learn about the natural and cultural history of an area, meet new people, and maybe find out something new about yourself. I am reminded of the words of Henry David Thoreau, who said, "I went to the woods because I wished to live deliberately, to front only the essentials facts of life, and to see if I could not learn what it had to teach, and not, when I came to die, discovered I had not lived." Our goal is to provide a safe wilderness experience which meets your expectations and stirs within you the same love, caring, and passion for nature and the great outdoors that our guides possess. I know that you will make some new friends along the way and take wonderful memories home. Come and join us for a great holiday. If history is any measure, you'll return to do another trip with us in the future.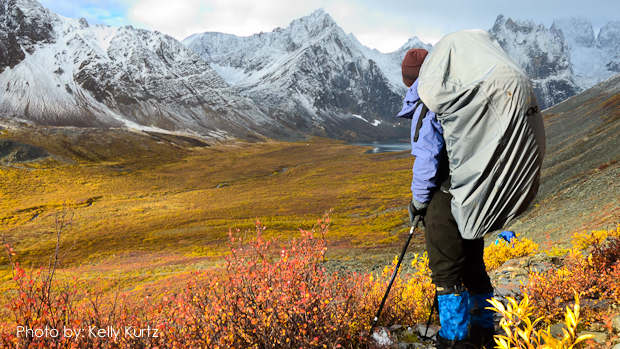 Our Reward as Guides
The biggest reward is "filling my soul."
Beth Dempster best expresses the intrinsic rewards we as guides receive from our work. "Working as a guide brings two important rewards. One of them is filling my soul with needed sustenance – an outdoor fix that carries me through the long winter. Since I could do this on my own, the second reward – although more subtle – is in many ways more important. It arises through the many people I have met on Sea to Sky adventures. For each of us, regardless of our skills and reasons for participating, trips have involved new experiences and new challenges, all within a new and different setting. And what a setting! It's a wilderness environment (which entails extra risks as well as extra beauty) with a group of people that begin as strangers and leave with connections. Challenge, wilderness, and cooperative companionship – it's a rich combination that brings out a unique and remarkable energy. It's a mingling of helping hands, campfires, thunderstorms, good food, triumphs, struggles, sore muscles, late-night conversations and laughter. To be a part of such rich experiences, more especially, to be able to facilitate and enable them, is a reward that is unmatched in my other endeavours. Even after all these years, guiding for Sea to Sky continues to be a joy and a privilege."

Guiding For Sea to Sky Expeditions
If you are interested in guiding for us, check here for the guiding qualities and certifications we are looking for.
MEET OUR GUIDES & STAFF
Our amazing guides come from a variety of backgrounds but one thing they all share in common is a deep seated passion for the wilderness AND for sharing it with others! Each member of our team will bring their own unique personality to your trip but all of them will be looking out for your well being, working extra hard behind the scenes, and doing their all to facilitate an amazing wilderness experience for you!